Reading to Change Your Perspective
Reading, for me, used to consist of catching up on the Skimm in the morning and sporadically reading articles online from a link through on Pinterest while procrastinating at work. That run-on sentence alone indicates how distanced I became from my formal English education. I'll admit I got through a shocking amount of AP English class discussions and essay assignments using Spark Notes, with a few rare exceptions for works I truly loved. (I hope you're not reading this Mrs. Finley… You were still my favorite teacher in high school!) My point is that reading to challenge or change my perspective is not a practice I embraced. I read merely to stay informed.
It wasn't until I was older and carried scars from life experiences that reading became a passion. I started to ponder the age old question of "what does it all mean?" For a while this question was a bit self-serving. I would use it as an excuse to not put forth my best efforts. Should I go to the gym after work, cook a healthy meal, or play around on social media and go down the rabbit hole of animal rescue happy tails? It doesn't really matter that I wasted an entire day. Nothing has real meaning. That's what I would tell myself. Meanwhile, I certainly assigned meaning to my external appearance. I was constantly searching for a better job, higher income, and more brag worthy social life. If something inconvenienced me or made me face my own issues, it didn't have meaning. If I stood to gain something obvious from my efforts, then suddenly meaning was attributed. Hypocrisy at its finest.
The what it all means question evolved over the past few years, and after A LOT of self-reflection, into "What is my purpose? What can I do to make the world better?" The answer to this was not in an excel spreadsheet or any text book I got my hands on in business school. It also wasn't something a friend could tell me. I needed to look outside myself, outside my circle, and outside my entire way of thinking to seek my purpose.
These books were eye opening to me. They do not specifically address eating disorders or autoimmunity. What they do address is the fear of what people think, perfectionism, and shame. The lessons in these books motivated me to be authentic and live according to my values.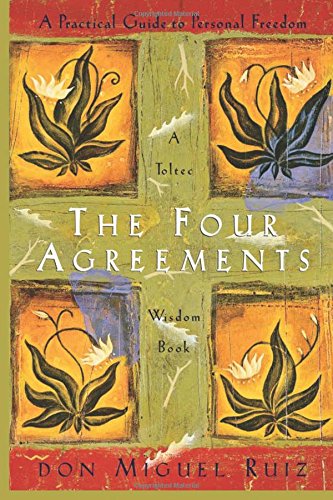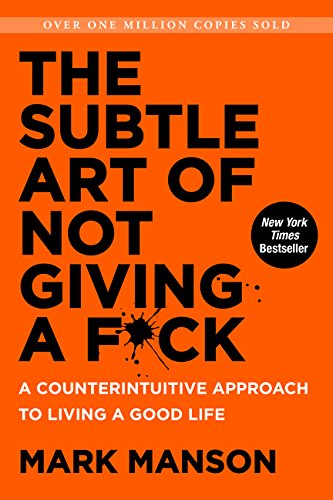 The Subtle Art of Not Giving a F*ck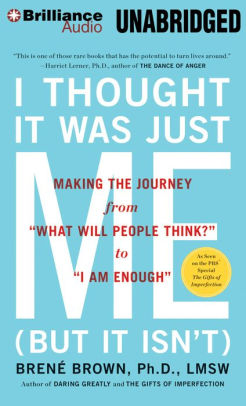 I Thought It Was Just Me (But It Isn't) 
I am a newbie in my spiritual practice. I am even newer at being in a place of happiness and self-respect. It's been very difficult at times since I spent most of my adult life in a cynical, pessimistic mindset. However, I am being completely honest when I say it gets easier every day. I feel more at peace, I sleep better, I believe in my self-worth, my Hashimoto's symptoms have been reduced, and the urges to binge & purge have all but disappeared. I owe considerable credit to these books, and others I hope to add to the list, for helping me get to this point.
No, I did not hear a voice telling me to write my story. I did not have a dream about the name of my blog. I still occasionally have doubts about being this open and honest with the general public. BUT… something in my gut just felt right when I started to write so I kept doing it. I always loved alliteration in titles so when I thought of Imperfect Paige I just went with it. I stopped listening to my doubts. I just acknowledged them and did it anyway.
Is the blog my purpose? Still TBD. What I do know is that even in the short time writing this, I got a couple of emails from readers thanking me for sharing my story because they have gone through or are currently going through their own "invisible" struggle. To me, that makes the risk 100% worth it. I know I'll find my purpose along the way.
"The mystery of human existence lies not in just staying alive, but in finding something to live for." – Fyodor Dostoyevsky
(Definitely read the Spark Notes for Crime & Punishment, but I just ordered the book on Amazon to practice what I preach)